Wine Lore and Laughter - Sponsored by Yalumba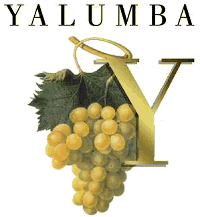 The Yalumba Wine Company is a lot like an old Barossa Shiraz vine - its roots reach back to the very beginning of South Australian wine-growing while at the same time it is very much a part of the modern day success story of the Australian wine industry.
In 1999 Yalumba celebrated its 150th anniversary. For a century and a half the Angaston-based winery has been an integral part of the Australian wine scene, riding the cyclic fortunes of an industry which has endured as many low points as it has highs.
Yalumba is Australia's oldest family-owned wine company and in many respects the history of Yalumba is a reflection of the history of the Australian wine industry.
Just like the old Shiraz vine, Yalumba in its early years was primarily a producer of fortified wines, much of it for export. Today, however, the company is a thoroughly modern wine business and one of Australia's largest exporters. Proprietor Robert Hill Smith, who with his brother, Sam, purchased the family company outright in 1989, says that while 1999 was a celebration year for Yalumba, the focus is very much looking forward.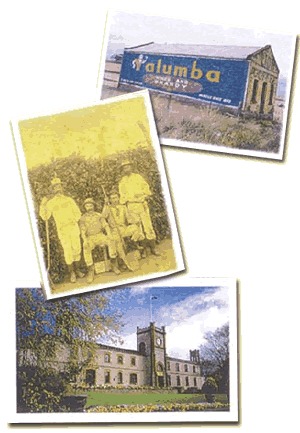 'It is our vision to remain independent and to be recognised internationally as the finest independent winemaker in Australia,' said Robert.
One suspects such a confident and firm vision would sit comfortably with the company's founder, Samuel Smith, a former Dorset brewer who turned the first sod for the company when he purchased 30 acres of land just above Angaston in 1849. Samuel Smith, a hardworking Congreg-ationalist, deeply involved in his church, had arrived in Angaston with his wife Mary and four children in 1847. Initially he worked for John Howard Angas as a gardener. By 1851 Samuel Smith was already occupying his 30 acre vineyard which he had named Yalumba (meaning all the country around).
The industrious Samuel, perhaps displaying the gambler's streak not uncommon among latter day Smiths, headed for the Victorian goldfields in 1852 and returned in a short time a wealthy man, with £300. With this he purchased a further 80 acres, for £100, allocated a similar sum for two horses and a harness, a plough and other items of equipment and set aside sufficient funds to build a new and more substantial home.
Company records show that in 1860 Samuel made 60 hogsheads of wine and by this time his son Sidney was involved in the business as a winemaker. The wine company continued to grow during the next decade and by the time of Samuel's death in 1876, Yalumba had become a significant purchaser of grapes from other growers and the volume produced had multiplied by about 650 per cent. Families descended from those early growers are still supplying grapes to Yalumba.
So Yalumba, at 150 years of age, has a rich and colourful history, a history which mirrors the fluctuating fortunes of the Australian wine industry as it developed from a colonial outpost producing robust fortified wine to a dynamic player in the global wine market of the 1990s.
That's good enough reason for a celebration. But perhaps during those celebrations, as the past is pondered, a toast to the pioneering, aggressive and innovative Yalumba of today would also be appropriate.
Surely, the brewer from Dorset would agree.